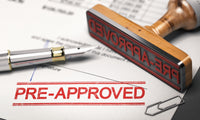 OUR RESULTS
Credit Or Forget It can help improve your BAD credit. Specifically we've helped clients obtain lower interest rates, significant savings on interest rates or big ticket loans and mortgages. We've also gotten clients better terms and availability on loan products.
We have access to the best credit cards including; American Express, Chase, & Bank of America. Work with us to get a higher loan and credit card limit. We've seen clients find better job opportunities because of this!
We also work with clients to lower their car insurance rates and find the right car insurance discounts for them! If you're looking to buy a home,  we can provide you more housing options and better housing opportunities including; security despots waived on utilities/renting. We can handle any problem. With over 20+ years of experience, Credit Or Forget It can help you achieve credit success for you and your loved ones. Start your credit repair journey today!
LET US IMPROVE YOUR CREDIT SCORE
CUSTOMIZED MEMBERSHIP
This plan is ideal for clients who are unsure of what services they need. Once you select this plan, we will create a  plan that works best for you. The monthly fee will be based on the services needed. 
GET STARTED NOW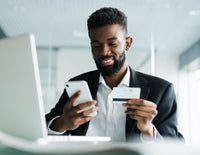 See What our clients are saying
I was finally able to purchase the car of my dreams! I've had bad credit for years. After working with Credit Or Forget It, my credit score has improved by 200pts.

Caroline
I'm only 24 and my credit score is a 750! My friends always ask me how. I tell them Credit Or Forget is the main reason my credit score is so high. By the end of this year I should have a credit score over 800! 

Jake
My credit score grew from 635pts to 749pts within 3 months! I'll never pay for another credit service again. This is by far the best credit repair service and the price is unmatched. 

Kara